Discover the top 20 pages for finding telework offers. Work from home and earn money remotely – grow professionally!
Society is changing and it is increasingly common for people to work remotely. Every day there are more and more sites to find telework offers. This new option for workers allows them to create their own schedules and saves them the commute to the office.
What makes working from home especially attractive is the freedom it brings. A remote worker can set up his own space with the furniture he likes best and choose the clothes he will wear any day of the week.
There are different ways to call telework, also known as home office, telecommuting, work from home or remote work. Usually, people who do telework are freelancers or self-employed, which means that they do not have the benefits of a company, but this does not necessarily have to be the case.
Thanks to the expansion of the digital market, there are hundreds of companies that hire people from different countries and give them benefits such as paid holidays, health insurance, bonuses and other types of assistance that each country's law provides to its workers.
To find the best remote job offers, we have made a selection of 20 websites where you can search for the remote employment you need.
1. Infojobs
Infojobs is one of the main online platforms for job searches. One of the options it has is the possibility to search by filter, and one of the filters is to find remote job offers. The advantage is that not only companies that offer remote work in English appear.
2. Indeed
Another top job-finding site is Indeed. Its platform is very friendly and easy to use. In the job search engine, type the word "telework" and you will see that many options are displayed. Important companies worldwide collaborate with this platform.
3. Guru
Another platform that you will find only in English, but its more than 1 million members will encourage you to start your application in one of the remote job offers they have.
4. Fiverr
This platform works in the opposite way, that is, here you do not look for offers, rather, you offer your services so that, if any company is interested in what you do, they make you an offer to work together. This is a different way of finding distance work.
5. Upwork
One of the most important portals for freelancers, freelancers or self-employed people. It has a handling of more than one billion dollars between workers and employers. A very competitive site where you have to show your best to stand out from the rest of the workers.
6. Freelancer
As its name suggests, it is a portal for freelancers or freelancers looking for project work. There are even offers that require more than a couple of days, some employers offer long-term collaborations. Your customers' ratings are the key to getting more work.
7. Flex jobs
For working from home, Flexjobs is a page that will help you find different offers. They are aimed at digital nomads, that is, workers who travel around the world without having a fixed residence and, at the same time, continue working digitally, from their laptop.
8. Malt
With this platform, you can get an offer, agree on a proposal and finalize the project to receive your payment. This platform is aimed at freelancers who are looking for different clients.
9. We work remotely
On this page you will find hundreds of remote jobs offers. It's easy to use and has over 2.5 million job offers. It's definitely an option you should try.
10. Work around the world
This is a Spanish speaking website where you will find offers to work around the world. For them, the area is not important, as they are aimed at all types of professionals. You can work from home, have a job at a distance and find other offers in their job portal.
10. Work around the world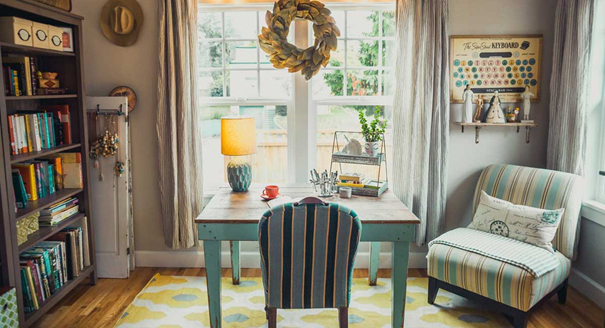 11. Working nomads
This website offers interesting job offers in various professional areas. You will be able to get in touch with innovative companies that apply for independent positions.
12. Freelance work
It is a basic page, with a design that fulfills its function, but does not offer more. However, it works for what it was created for: finding work at a distance.
13. Workana
A platform created entirely for Spanish speakers. The offers are mainly focused on Latin America. If you do not yet speak any other languages, you can start teleworking through the offers that Workana has to offer.
14. Virtual vocations
This small portal offers remote job offers and provides information on companies that have vacancies. A simple, US-centric option.
15. People per hour
This British website connects companies with freelancers to offer online jobs. They have thousands of projects focused on different areas that may interest you.
16. Jooble
Jooble is a job search portal that also has a teleworking filter to find remote job offers. If you want to find a job from home, this page can help you.
17. Jobatus
The Jobatus job portal has hundreds of job offers. Its advanced search allows you to choose the remote job option to find the remote job you have in mind.
18. I am a freelancer
A website for Spanish speakers that allows you to find work as a freelancer. It's easy to use, it will be of great help to you.
19. Twago
This website to find employment handles an auction system, that is, if you want to do a job, you must bid your price and compete with other professionals who would do the same for less money. The more jobs you do, the higher your rank and the more money you can ask for for the jobs you do.
20. Speedlancer
In this portal they have in mind the phrase "time is money", therefore, they give you a time limit to deliver your work, on average it gives you 4 hours. Not everything is stress, this way, you will receive money faster. Giving and giving!
Don't forget to download our Resume Templates Word